Moving indoor and outdoor air
Heating, ventilation, & air conditioning
Heating, ventilation, & air conditioning
HVAC, which stands for Heating, Ventilation, and Air Conditioning, plays a crucial role in maintaining comfortable indoor environments for both residential and commercial buildings. These systems are responsible for heating, cooling, and circulating air as needed. In fact, the HVAC control market is projected to more than double from 2018 to 2023.
At ACTS Electric, our experts excel in managing HVAC controls, ranging from thermostats to complex systems within larger building automation systems. We ensure that our HVAC controls are not only adequate and smooth-running but also highly energy-efficient.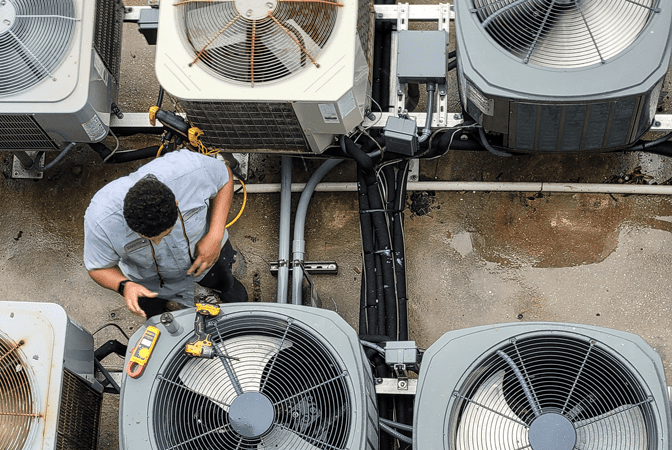 Open architecture solutions for success
Contact ACTS Electric today!